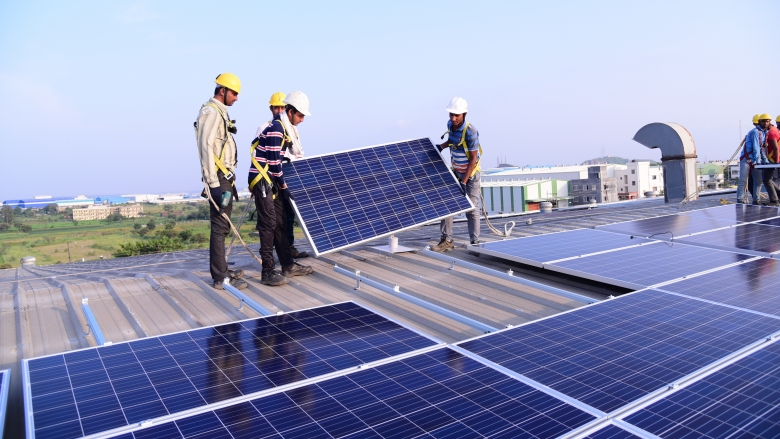 Utility Scale Solar Projects are not necessarily related to size & capacity as the name suggests. At the same time utility scale solar projects are also about grid reliability, permitting, and other policy developments important to utility-scale solar projects. The utility scale solar projects are about end-to-end integration of the projects and they also boast up to 10 percent more energy.
A utility-scale solar facility generates solar power and feeds it into the grid, supplying a utility with energy.
Utility Scale Solar Projects Solar Parks
National Electrical Power Services has undertaken nearly 100+* rooftop solar projects across India at different sites for various capacities ranging from 5 KW to 2600 KW. We render rooftop solar installation from concept, engineering, commissioning and entire execution including the complete maintenance as after sales service contracts.
Our operations team work in solidity with the partnering teams to execute solar solutions with precision as per the National Electrical Power Services approach.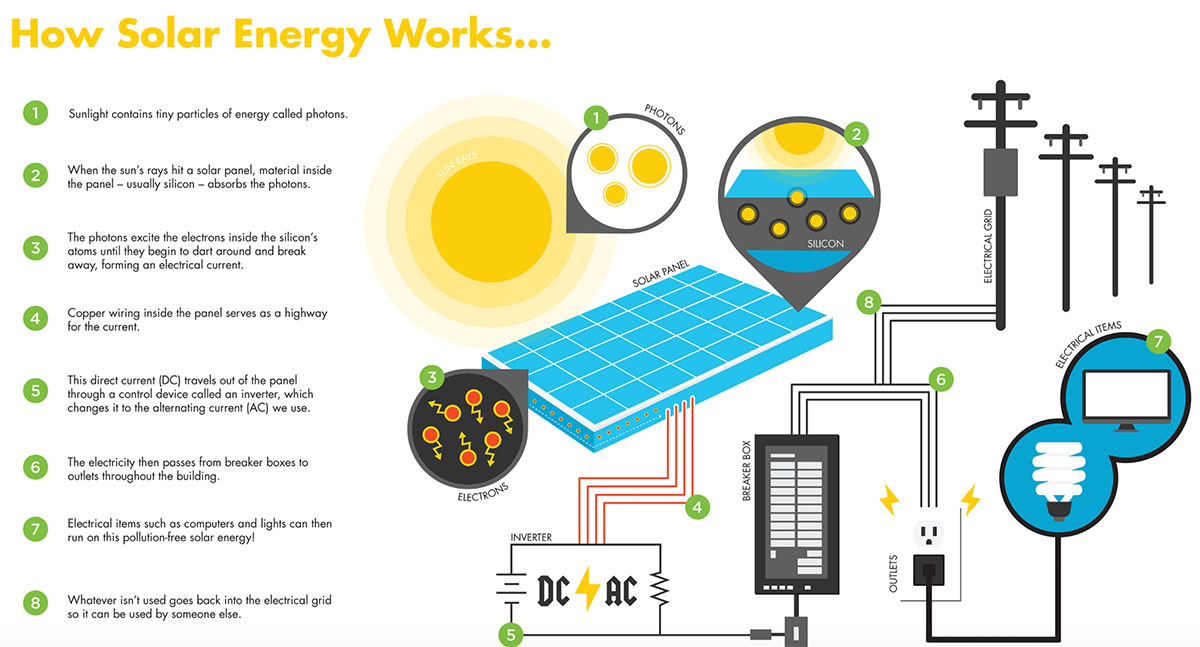 Reach us for Rooftop Solar Plant Installations at
Residences
Industries
Cold Storages
School / College
Other Commercial Establishments
Social /Religious Establishments
Utility Scale Solar Projects Solar Parks
Reduce Electricity bill up to 90%
Payback in 3 to 5 years
Plant Life of 25 years and more
Net Metering: Feed excess generation into grid
Government Subsidy for select categories
Accelerated Depreciation Benefits
Generation Based Incentives from Government
Solar-powered water pumps can deliver drinking water, water for livestock, or irrigation water. Solar water pumps may be especially useful in small-scale or community-based irrigation, as large-scale irrigation requires large volumes of water that in turn require a large solar PV array. As the water may only be required during some parts of the year, a large PV array would provide excess energy that is not necessarily required, thus making the system inefficient, unless an alternative use can be found.
Solar PV water pumping systems are used for irrigation and drinking water in India Most of the pumps are fitted with a 2.0 – 3.7 kW motor that receives energy from a 4.8 kWp PV array. The 3.7 kW systems can deliver about 124,000 liters of water/day from a total of 50 meters setoff head and 70 meters dynamic head. By 30 August 2016, a total of 120,000 solar PV water pumping systems had been installed around the world.
 Energy storage in the form of water storage is better than energy storage in the form of batteries for solar water pumps because no intermediary transformation of one form of energy to another is needed. The most common pump mechanics used are centrifugal pumps, multistage pumps, borehole pumps, and helical pumps. Important scientific concepts of fluid dynamics such as pressure vs. head, pump heads, pump curves, system curves, and net suction head are really important for the successful deployment and design of solar-powered pumps.
A PV solar-powered pump system has three main parts – one or more solar Panel, a controller, and a pump. The solar panels make up most (up to 80%) of the system's cost. The size of the PV system is directly dependent on the size of the pump, the amount of water that is required, and the solar irradiance available.
The purpose of the controller is twofold. Firstly, it matches the output power that the pump receives with the input power available from the solar panels. Secondly, a controller usually provides a low- or high-voltage protection, whereby the system is switched off, if the voltage is too low or too high for the operating voltage range of the pump. This increases the service life of the pump, thus reducing the need for maintenance. Other ancillary functions include automatically shutting down the system when the water source level is low or when the storage tank is full, regulating water output pressure, blending power input between the solar panels and an alternate power source such as the grid or an engine-powered generator, and remotely monitoring and managing the system through an online portal offered as a cloud service by the manufacturer.
Voltage of the solar pump motors can be alternating current (AC) or direct current (DC). DC motors are used for small to medium applications up to about 4 kW rating, and are suitable for applications such as garden fountains, landscaping, drinking water for livestock, or small irrigation projects. Since DC systems tend to have overall higher efficiency levels than AC pumps of a similar size, the costs are reduced, as smaller solar panels can be used.
Finally, if an AC solar pump is used, an Inverter is necessary to change the DC power from the solar panels into AC for the pump. The supported power range of inverters extends from 0.15 to 55 kW, and can be used for larger irrigation systems. The panel and inverters must be sized accordingly, though, to accommodate the inrush characteristic of an AC motor. To aid in proper sizing, leading manufacturers provide proprietary sizing software tested by third-party certifying companies. The sizing software may include the projected monthly water output, which varies due to seasonal change in insolation.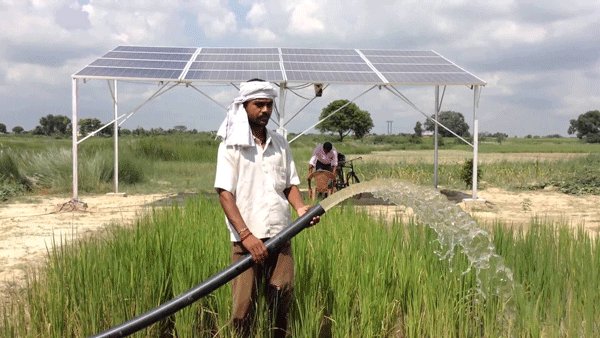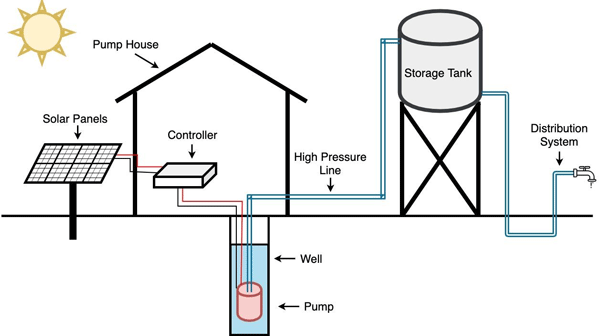 The Operations & Maintenance division at National Electrical Power Services works directly under the supervision of our Management Team, who believes that safety, preventive and corrective maintenance services for solar power plants are must for upbeat maintenance services.
For each project we have a dedicated team that ensures smooth operations at solar power plants and reports on monthly basis regarding the maintenance activities, provides project performance reports along with evolving mechanism to retrieve and manage generation data. Our O&M team has the right expertise and technical know-how to provide timely solutions in case of defect or defaults at the solar plants.
National Electrical Power Services also extends the services to third party PV and rooftop system owners, operators and OEMs. Under the leadership of National Electrical Power Services, we consolidate risk mitigation and operational confronts related to project financing, execution and production. The background of KOR Group is an enabler and also the strength factor that ensures our team leverage economies of scale and deliver inclusive asset management services with optimal costs and maximum outputs.
Operations in accordance with valid safety measures, occupational health and environment regulations as per the green practices.
Proper verification and reporting on electricity generation, loss due to grid disturbance, and electricity consumption for the facility operations.
Remote Monitoring and Supervision Facility through dedicated teams for all the operational units. SCADA and software-driven monitoring devices for real-time updates, performance-based alerts and monitoring.
Preventive and Corrective Maintenance is regularly carried out at project venues that includes inspection, testing, cleaning, repairs and replacement whenever necessary as per the GMP norms.
Regular training to engineers and operations team for onsite testing instruments and equipment.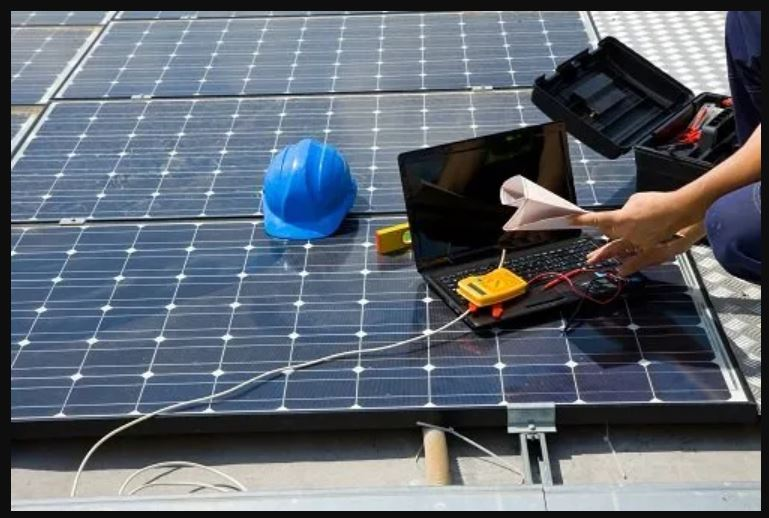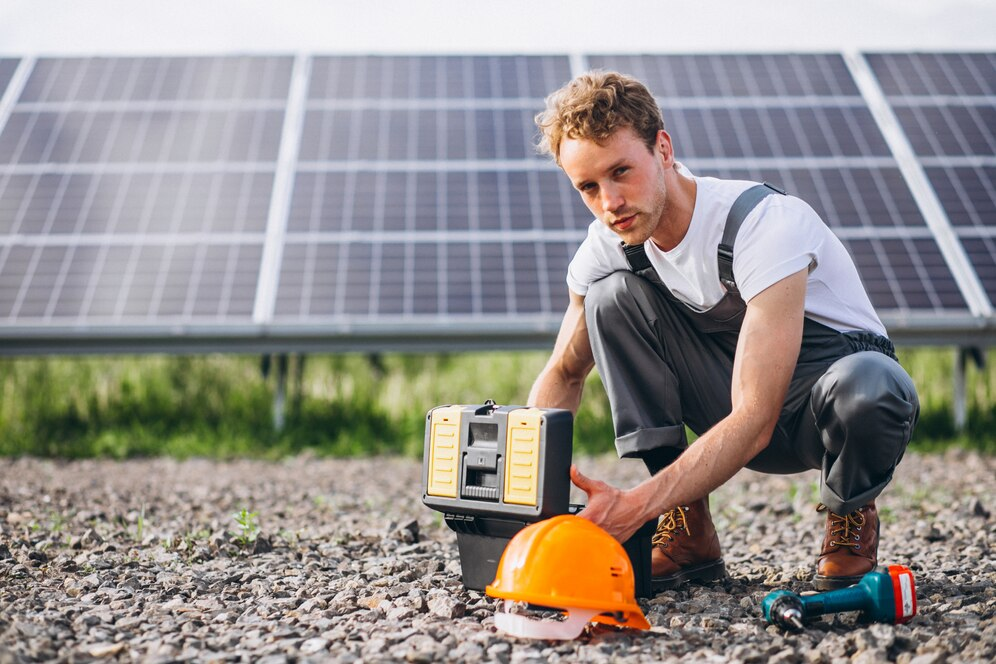 National Electrical Power Services provides consultancy services to ensure that proper quality standards are followed at the power plants and to maximize the outputs from solar commissioning – be it for the residences or the utility projects. National Electrical Power Services is not only solar organization but is also empowered with the leading solar manufacturers as their partners and associates. The Solar Roof Top Consultancy Services include:
Feasibility Studies for Solar
DPR Preparations and Assessments of the chosen site.
Tender presentations & documentation
System Design & Integration
Cross check the Design/ Tech Assessment
Third party inspections if required
Plant testing and audits
Testing & Commissioning
Performance Management